Information Overload and Inquiry
13 August 2009
3 Comments
I am cross-posting this from a discussion I am contributing to in an online paper at the School of Education.  Would be interested to see what readers of this blog think…
Just wanted to share something with you that I always think about in my own teaching and share with teachers who I am working with. Often teachers feel frustrated that students find and access information very quickly and simply copy and paste from the first page that pops up on the Google search or straight from Wikipedia.
If we pop this into the inquiry cycle from the Effective Pedagogy section of the NZ Curriculum it might look something like this: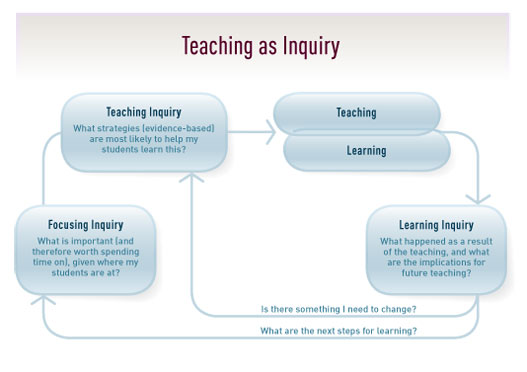 Teaching Inquiry: come up with a topic we want our students to learn and decide to offer this as a research project.
Teaching: ask the students to find out more about the given topic
Learning: students find and access the information needed and present it to the teacher to prove they have done it
Learning Inquiry: Students copied and pasted information in order to answer the question I as the teacher asked them.
Is there something I need to change?: since I did not want them to copy and paste from the internet YES there is something I need to change - according to the diagram above - we don't just plug back into the Teaching/Learning part - we go right back to the Teaching Inquiry part… and ask again - what strategies are going to help my students learn this… I would argue that many students already know how to take notes and know how to access different sources of information, but most do not see the point in this… if we reflect then on our students' learning as being as a result of our own teaching practice, then we could start thinking about the tasks on which we are getting our students to work.
So… I think this is kind of a long way to go about justifying the point I am about to make!!!
If teachers are complaining that students are copying and pasting from Wikipedia, I would suggest that they simply have not asked their students to do anything more than this…
What happens when we ask different questions? When we give our students a question that in its very nature requires them to gather information from a range of different sources? That requires them to find, read, analyse and process information in order to answer the question that has been asked of them?
Would you agree??? If we are complaining that the students are doing something different from what we want them to do then we need to ask them to do it in a new way?